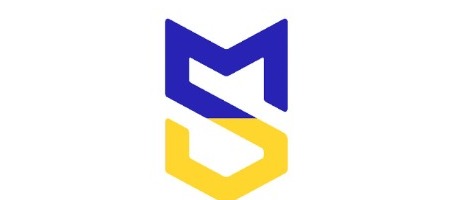 Only for: Ukraine (Dnipro)
Published Date: January 4, 2023
In this role you will:
— Communicate with project stakeholders about its progress.
— Track project development progress with tracking tools.
— Manage project cost estimation process.
— Help the team to stay focused and make sure that they clearly understand the tasks and project goals.
— Identify potential risks and bottlenecks.
— Manage product delivery process.
— Create and maintain the project plan to make sure it correctly reflects the situation.
— Participate in project pre-sale stage and help to build the team with the necessary skillset.
What is important to join us:
— 2+ years of experience as a Project manager.
— Solid understanding of SDLC.
— Proven project planning skills and delivering projects on time.
— Have skills in recognizing project risks and bottlenecks and mitigate their impact.
— Great presentation skills and experience in performing demo to clients.
— Good theoretical knowledge of agile methodologies (Scrum, Kanban). Understanding the pros & cons of applying one or another.
— Solid understanding of the Web/iOS/Android release process.
— Experience in handling requirements change management.
— Upper-intermediate spoken and written English.
It's great if you additionally have:
— Experience in Business Analysis.
— Strong problem solving and negotiation capabilities.
— Technical background: development / design / QA expertise.
What we offer:
— Building expert teams hungry for knowledge and aiming to create products that stand out — we support and encourage our teams to take up courses, visit conferences, learn and develop as professionals and as people.
— Chance to work with our best developers — you'll have a personal mentor to guide you.
— Coaching and reviews to support your career development, personal development plan with maximized opportunities for skills upgrade.
— Freedom and flexibility to work comfortably on projects that matter to them, so that they could do their best. We stick to trust and loyalty when everything is based on your own task estimates.
— We allocate a highly generous budget for education depending on the employee's level.
— Office with option for occasional remote work.
— Paid vacations (18 business days) and sick leave.
— Transparency — monthly reports on company's state of affairs.
What differs us from others?
We are focused on results, not on processes, although we make sure there is no mess.
You are going to have a solid influence on the product and its future strategy.

We build products for users, not for clients, and sometimes it is OK to say reasoned "No" to the customer.
At the heart of Mind Studios is the concept of turning ideas into working businesses, which makes us trusted partners. Due to the steady inflow of 2-3 new projects a month from the US, Europe, Asia, Australia, we're growing. If you share our mindful approach, we can offer you dream work.
No Similar Vacancies