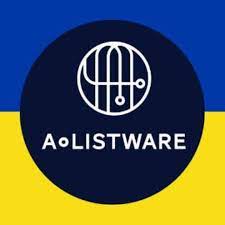 Company Size
1 to 50 employees
Validity Of The Recommendation
Description
A-listware is a Ukrainian technology company delivering exclusive onboarding and escorting of your remote engineering teams. We consult you on the Ukrainian IT market and help set up the team of great and trustworthy employees in addition to the them being top technical talent.
We have started as a team working with nearshore customers and have successfully been meeting expectations of our clients in Israel and Europe for 7 years. We have now gradually expanded to the USA and Australia as we have realized that our service overcomes the distance and time zones.
Building your team in Ukraine has never been that easy and transparent: you no longer work with someone on the other end – you work with the real contributor to your business.
What makes us different is that apart from timely and fast recruitment of the technically best fitting engineer, we make sure the team member
Has the right attitude to work, is trustworthy and open to stay onboard for a long time
Is capable to communicate without any language barrier and experiences no culture gap
Produces clean high quality code, takes the tough tasks and completes them
Thinks outside the box and has innovative approach
Follows the processes set by us on your preferences
Hire the A-list engineers first! You can trust us as we are able to deliver!