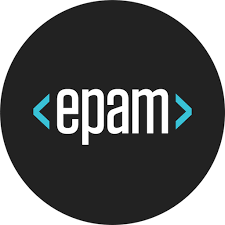 Company Size
5001 to 10000 employees
Validity Of The Recommendation
Company Email
UA_CAREER@EPAM.COM
Company Phone
+380672302787
Description
Through its 'Engineering DNA' and innovative strategy, consulting, and design capabilities, EPAM works in collaboration with its customers to deliver innovative solutions that turn complex business challenges into real business opportunities. EPAM's global teams serve customers in over 25 countries across North America, Europe, Asia and Australia. EPAM is a recognized market leader among independent research agencies and was ranked #8 in FORBES 25 Fastest Growing Public Tech Companies, as a top information technology services company on FORTUNE'S 100 Fastest Growing Companies, and as a top UK Digital Design & Build Agency.
Why EPAM?
At EPAM, we strive for excellence in software engineering and maintained a unique company culture for over 25 years.
Team of like-minded professionals
Career development opportunities
Internal mobility and relocation programs
Family support & child care
Professional events
Sports & health support
Then again, we're always looking for great talent. And we'd love to meet some awesome, fun, technically-advanced and team-oriented software engineers in Ukraine. Check opportunities with EPAM at our career site.
PLEASE MAKE SURE TO LEARN OUR TERMS AND CONDITIONS AND BONUSES ELIGIBILITY GUIDELINES