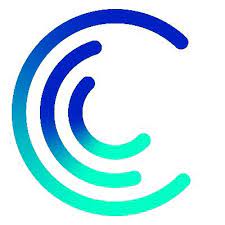 Only for: Spain (Madrid, Barcelona, Valencia, Sevilla, Zaragoza, Malaga, Murcia)
C#
Dynamics 365
Dynamics 365 CRM
MS Dynamics
Published Date: March 2, 2023
Ciklum is looking for a Senior MS Dynamics CRM Developer to join our team full-time in Spain.
We are a leading global product engineering and digital services company that unites 4000+ seasoned professionals globally on various projects in healthcare, fintech, travel, sportswear, entertainment, and security. Ciklum delivers high-impact technology solutions to Fortune 500 and fast-growing organisations worldwide.
About the role:
As a Senior MS Dynamics CRM Developer, become a part of a cross-functional development team working for our Client.
You will become part of our Microsoft Center of Excellence and work on strategic solutions for prestigious global clients. We are looking for technology experts who want to make an impact on new business by applying best practices and taking ownership.
About the Client:
You will work closely with top tier client teams across the US and UK spanning a variety of industries (Banking, Insurance, Retail, Media etc). These projects will give you an understanding of industry evolution, business issues and new and emerging technologies and enhance your ability to bring client-specific industry solutions in MS Dynamics CRM.
Responsibilities
As senior developer, you will design and build business applications and support functions based upon identified business requirements and use cases

Applies advanced analysis skills and experience in principles of architecting, designing, demonstrating, and positioning Dynamics CRM based solutions

Implement strategic business objectives with an emphasis on application architecture

Support the development of test scenarios/scripts and test execution ensuring the application or architecture meets agreed quality standards

Responsible for researching and resolving all reported issues

Effectively translates use cases and requirements into user stories

Ability to work under tight timeline

Participate in analysis sessions with clients to determine application requirements for new implementations

Confident in making decisions, accurate, detailed-oriented and able to problem solve/analyze

You will contribute alongside your peers, bringing your unique experiences from your soft skills to MS Dynamics best practices, to technical tradeoffs and how those impact our customers

You will also mentor your peers, using both past and new experiences to help those around you learn and grow
Requirements
Minimum 5 years of C# and OOPS Concepts, JSON Creation

Knowledge in Extension method, Static class, and Interfaces

Minimum 5 years of Experience in writing Lambda expressions and LINQ queries, Basic Null handling, Exception handling, writing Query Expressions

Minimum 5 years of experience in Dynamics 365 field service capabilities and extensibilities

Design & Development experience in Dynamics 365

In-depth knowledge of the Microsoft Dynamics CRM platform and Power Platform

Experience in doing fitment analysis of customer requirements

Hands on experience in configuration, customization, and extension of Dynamics CRM

Hands on experience in writing plugins, Custom Actions, Custom Workflows

Expertise in Solution Management in Dynamics 365

Sound knowledge of Security Model in Dynamics CRM 365

Expertise in Dynamics CRM deployment processes

Knowledge in Performance tuning possibilities in Dynamics 365 implementations

NET Framework Version 4.7.1 or above including strong WCFWeb API experience

Azure Functions
Desirable
PowerApps Portal Knowledge

Knowledge in Power Automate

Experience on using XRM Toolbox

SQL Server 2012 or above with custom report experience through SQL Server Reporting Services (SSRS)

Experience with defined frameworks (MVC, Entity Framework and Enterprise Library)

Knowledge in Upgrade project implementation approaches
Personal skills
Systems thinking and functional decomposition skills

Strong analytical skills to make a critical assessment of the information from numerous sources

Modeling skills to represent requirements information in graphical form

Setting clear goals and priorities. Time-management, ability to handle multi-tasking activities and prioritization

High flexibility. Ability to modify approach as per changing stakeholders, conditions, circumstances and feedback. Quick learning

Good communication, presentation, and negotiation skills

Self-confidence. Ability to accept criticism for continuous improvement
What's in it for you
Global impact:

 work on large-scale projects that redefine industries with international and fast-growing clients

Welcoming environment:

 feel empowered with a friendly team, open-door policy, informal atmosphere within the company and regular team-building events

Flexibility: 

hybrid & 100% remote work opportunities, flexible work schedule 

Work-life:

 23 vacation days & short Fridays

Health: 

comprehensive company-paid medical insurance & 4 additional undocumented sick leave days

Tailored education path:

 regular internal events (meetups, conferences, workshops), language courses and company-paid certifications

Growth environment: 

share your experience and level up your expertise with a community of skilled professionals, locally and globally

Opportunities:

 our Internal Mobility Program helps change a project if needed to help you grow, excel professionally and fulfill your potential
.NET
No Information
No Information
Full Time, Remote, Relocate
$ 4,500 - $ 6,000
Payment In 30 Days
Only for: Ukraine (Lviv)
Published Date: February 9, 2023
.NET
5 Years
Upper Intermediate
No Information
Payment In 130 Days
Only for: Romania (Cluj-Napoca)
Published Date: March 2, 2023
.NET
5 Years
Upper Intermediate
No Information
Payment In 130 Days
Only for: Romania (Cluj-Napoca)
Published Date: March 2, 2023