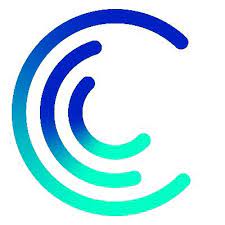 Full Time, Remote, Relocate
Only for: Ukraine (Kyiv, Vinnytsia, Ivano-Frankivsk, Lviv)
Published Date: March 1, 2023
Ciklum is looking for a Senior Hybris Engineer to join our team full-time in Ukraine.
We are a leading global product engineering and digital services company that unites 4000+ seasoned professionals globally on various projects in healthcare, fintech, travel, sportswear, entertainment, and security. Ciklum delivers high-impact technology solutions to Fortune 500 and fast-growing organizations worldwide.
About the role:
As a Senior Hybris Engineer, become a part of a cross-functional development team working for TUI.
About the Project:
Fresh Hybris 20.11 and regular migrations to newer versions

Significantly customized B2C accelerator

AWS based cloud solution with al lot of AWS services under the hood

The team is mainly working on new features
Joint team with our client with 100+ Hybris developers and 1000+ FTE working on the IT solution
Less bureaucracy. we have a very flat or structure, so you are welcome to contact any manager directly. you will not be just a picture in messenger
Highly skilled team with 4+ years of Hybris experience in average
Responsibilities
Be part of a team that is doing exposure of our Hybris solution to additional regions. We currently have a different set of integrations on the new regions. So, your job would be to implement additional integrations and unify our existing protocols
Be part of a team that is working on additional features to our current Prod solution for the UK and Nordic countries. You will focus on the implementation of improvements coming from the client's business team
Be part of the technical team that is working on technical improvements which will help us to deliver faster, provide better quality and expand the boundaries of our current architecture
Requirements
We know that sometimes, you can't tick every box. We would still love to hear from you if you think you're a good fit!
Primary skills: Java, SAP Hybris
Secondary skills: performance, security
CI/CD: Systems integration and build
Methods and tools: AWS
Quality Assurance: Testing, Quality Assurance (gates), Technical Backlog
SDLC: Agile development experience
Strong Intermediate English
What's in it for you

Care: your mental and physical health is our priority. We ensure comprehensive company-paid medical insurance, Mental Health programs, as well as financial and legal consultations
Tailored education path: boost your skills and knowledge with our regular internal events (meetups, conferences, workshops), Udemy licence, language courses and company-paid certifications
Growth environment: share your experience and level up your expertise with a community of skilled professionals, locally and globally
Flexibility: choose how you want to work – a 100% remote or on-sight in our offices. Own your schedule – you are the one to decide when to start your working day. Just don't miss your regular team stand-up
Opportunities: we value our specialists and always find the best options for them. Our Internal Mobility Program helps change a project if needed to help you grow, excel professionally and fulfil your potential
Global impact: work on large-scale projects that redefine industries with international and fast-growing clients
Welcoming environment: feel empowered with a friendly team, open-door policy, informal atmosphere within the company and regular team-building events
No Similar Vacancies